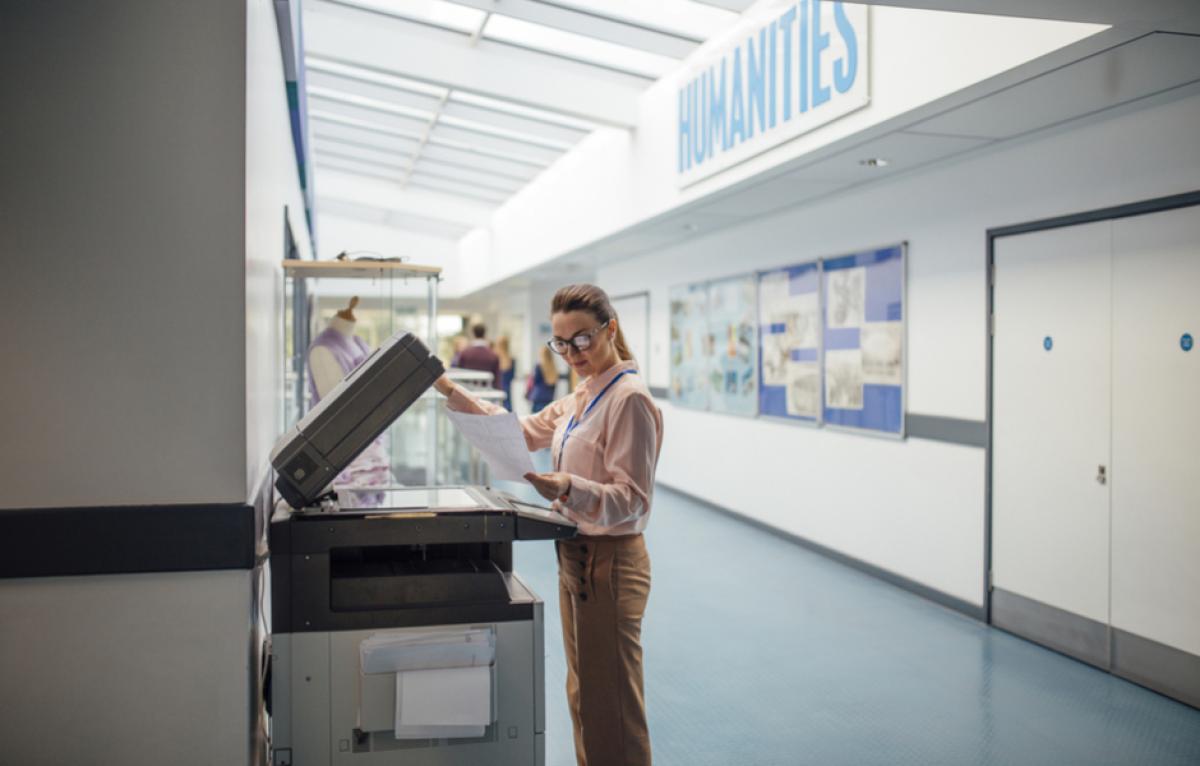 The way your school district, college, or university manages information has an impact both on school budgets and your facility's ability to secure stored information. Here's how the right scanning solutions can help teachers and the schools that employ them improve the record-keeping process.
Top Scanning Benefits
Scanning solutions bridge the problematic gap between paper-based and digital processes, providing substantial benefits to teachers and administrators alike.
Scanning Benefits for Teachers
Good records management is critical to your success. From lesson plans to student progress reports, the right scanning solutions can make your job much more manageable. Scan student test results to streamline progress reports. Scan and save lesson plans to facilitate review processes and provide a baseline for future lessons. Scan classroom policies, notes to parents, and actions taken on behalf of students. Scan teaching tips and learning resources for future reference and to collaborate with other teachers. Organize your records to provide more time for lesson planning and teaching.
Scanning Benefits for Educational Institutions
Schools and other educational organizations handle thousands of documents throughout the year. How current and legacy documents are managed, stored, and secured is often mandated by state and federal regulations. Scanning solutions that allow educational facilities to capture, convert and store records digitally provide a host of advantages. Access years of student records with a few clicks. Eliminate the high cost of both current and long-term document storage. Protect stored records from damage caused by moisture, fire, theft, or natural disaster. Maintain student privacy with security solutions that limit access to authorized persons only. Provide continuous data backup solutions to prevent loss of essential records. Maintain state and federal compliance standards.
Scanning and document management solutions can help the education sector save time and money while ensuring document security. Contact us at CPC Office Technologies today!