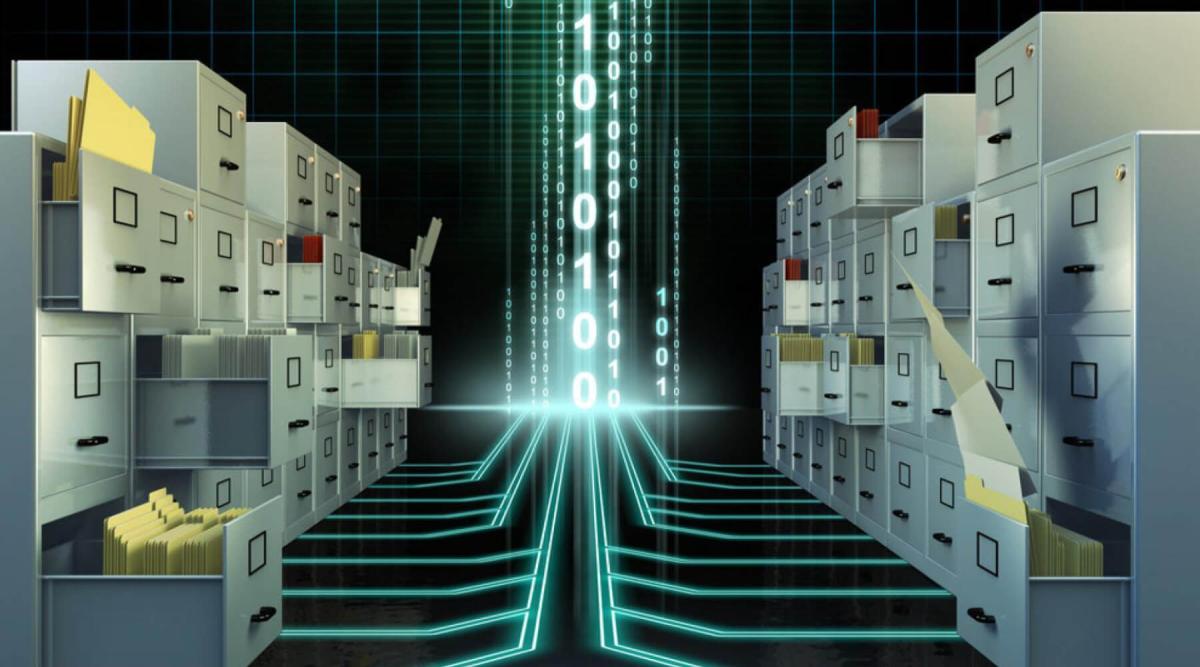 Manage Your Documents Digitally
With CPC Office Technologies' selection of Document Solutions, you can boost your productivity more than you thought possible. You'll be able to:
Convert your paper documents to digital files with maximum efficiency
Access your information via the cloud with no security risks
Route and track your electronic documents quickly
For more details on our Document Solutions, click the links below:
If you have any questions, please contact us.
Document Management
CPC Office Technologies has products and services to help companies achieve optimal levels of productivity. Our available Document Management Applications give you the ability to:
Store your business documents securely in the cloud
Access your documents from anyplace with Internet access
Share information with clients and collaborators easily
What is document management?
A document management system is, more or less, exactly what it sounds like: a system of solutions designed to address issues in your document workflows. The great thing is that these solutions aren't "one size fits all." Instead, they're tailored to your specific needs, helping you take a document through every stage of its life-cycle without any interruptions, inefficiencies, or security problems. Old paper-based practices are swiftly becoming superfluous as more and more digital practices facilitate business functions. Document management from CPC Office Technologies enables you to harness the power of digital documentations, offering you more for less.
Benefits of Document management
Document management helps you get your storage, workflows, files, and data in order before you go making significant changes--and then, once you're well-organized, it helps you make that big transition into the paperless world. That way, the whole thing can be taken one step at a time, and you'll never have to worry about losing files (or clients) along the way.
Document management is what you might call a "holistic" approach. It treats your business as a unique, intricate entity, always growing and changing--and, rather than focusing on one area or issue, document management starts with your files and moves out from there. You'll find that a win in, say, your organizational technique can quickly become a win in other areas like customer service or cost-efficiency. Here are three "big wins" you can expect to see with document management!
How document management can help your business
Documents are at the heart of most modern businesses. Whether they're physical papers or online files, these documents are a huge part of everyday life--which means they can either be a big help or a huge pain. Luckily, document management makes it easy to keep files organized, useful, and efficient by streamlining workflows and utilizing online tools. When you put documents to work for you, you'll discover a whole new world of possibilities--and your employees will thank you, too.
As a business solution, document management represents a lot of changes, transitions, and new tools. These are all good things that can save you time and money, of course, but so much movement can feel a little overwhelming at once. To help you take that first step, here's a little advice on where to start with document management!
Document management solutions provide big tools for large corporations to even the smallest organizations. They can be found to help:
What makes document management so simple, efficient, and reliable? How does one solution take a cluttered, confused office and create a well-organized space that runs like a well-oiled machine? The answer is simple. Document management relies on a "secret weapon:" scanning solutions.
Document Conversion
With CPC Office Technologies' suite of Document Solutions, making the transition from paper to digital files becomes smooth and easy. Our Document Conversion solution will help you capture documents and convert them to various electronic formats quicker. You'll be able to prepare your documents for indexing as well as data extraction and analysis, speeding up your workflows and paving the way for greater business success.
Many industries have seen success with document conversion, including law firms and the education sector.
OCR Technology
Scanning solutions are a great way to "get ahead" in the business world. They save money, improve organization, boost security, and more--but do you know what makes all of this possible? One important aspect is OCR (Optical Character Recognition) technology.
OCR tech was designed to read, process, and essentially "understand" documents the same way your eyes and brain do. This is an automatic process for the brain, something you might not even realize you're doing, but OCR does it carefully and purposefully in order to understand the entire document. OCR tech takes scanning to a whole new level.
OCR tech helps you rely less on physical files--which means you won't have to pay so much for paper, ink, energy, and storage. Scanning solutions with OCR tech can do all kinds of great things for your business.
Making the Switch to Digital Documents
Switching over to a digital office can seem a little overwhelming at first, especially when it comes time to utilize scanning solutions and say goodbye to your physical files. We've all been using paper for so long that not using it can seem a little strange--but not to worry. Too often, companies get caught up in details about what they have to do in order to make a solution work, and they don't spend enough time asking what those solutions can do for them. Scanning, after all, can single-handedly improve efficiency, boost security, eliminate communication issues, and more--but the truth is that some scanning setups just don't cut it. Here are a few tips to change the way you see scanning!
When it comes to scanning solutions, some companies feel they've got to go all the way--that is to say, they need to scan every paper in the office before those solutions will do any good. Luckily, that's not the case--and there are some simple ways to strike a comfortable balance between scanning and storing.
Document Storage
For most businesses, keeping efficiency high means having fast, reliable access to their information when they need it. You need this access not just at your workplace, but remotely if you're working on the go.
With Document Storage from CPC Office Technologies, you get a reliable solution for retaining, retrieving and sharing your important business information.
The biggest and most important thing you can get from scanning solutions is peace of mind. Digital documents fit nicely into your existing security processes and won't fall victim to natural disasters or paper theft. The truth is that it takes work to make sure your files are organized, easy to update and distribute, and, of course, secure both online and offline--but the good news is that, with a little help from the cloud, document management solutions check all those boxes and more. Here's what cloud-based document management can offer you!