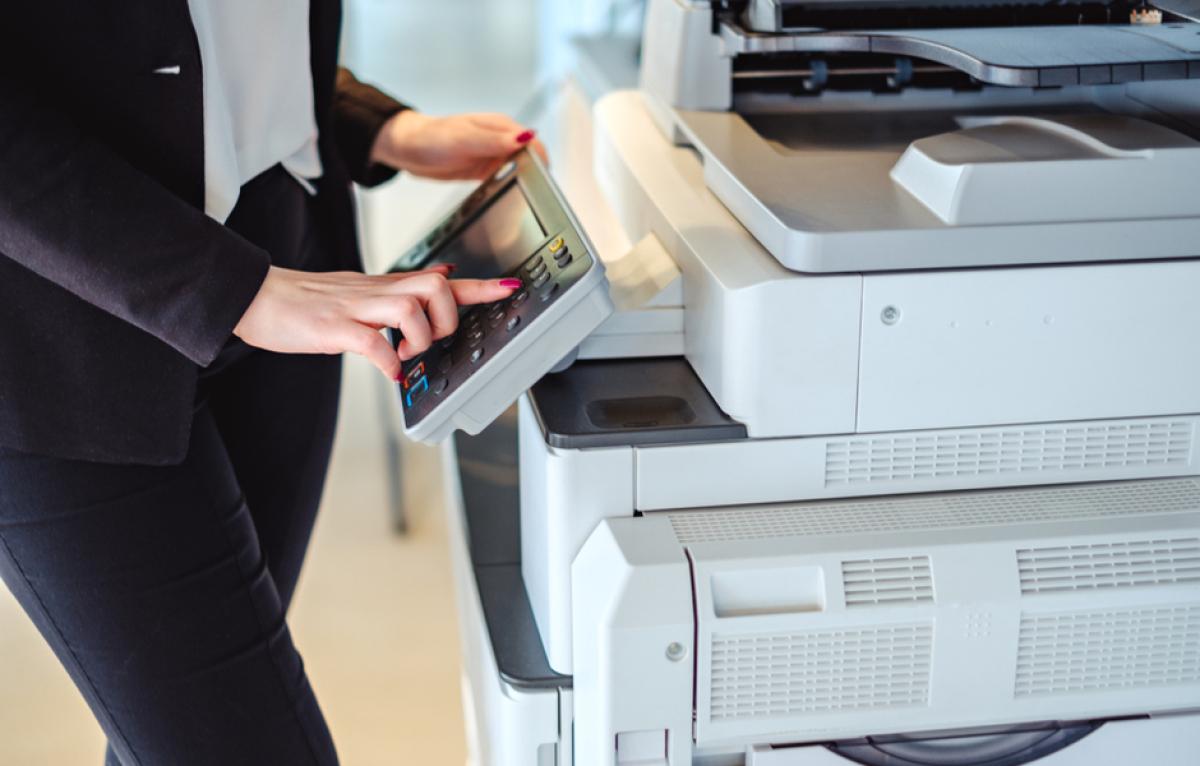 How can you tell what type of copying or printing equipment is right for your office? Should you lease a copier or printer? Or perhaps a multifunction system that combines the features of both along with document management capabilities is the right choice. Whatever your goal, gathering some information before starting your search can save valuable time. Here's where to begin.
Workgroup Size
The size of your workgroup is one of the most important factors to consider when choosing a copier or printer.
Work from a home office? If you're in the start-up phase, a multifunction copier with a small footprint and output of 25 to 30ppm should be the right fit.
Has your small business grown to a staff of ten or so? Look for a system with document management capabilities, mobile printing, and a ppm that fits your daily demands.
Larger SMBs with several departments and distinct workgroups can benefit from a centralized multifunction copier with a variety of capabilities. Try a commercial system offering automation, streamlined document workflows and finishing features that match your requirements.
Speed and Output
Your industry requirements will affect your copier or printer selection. Document-intensive industries like law and healthcare may require fast document output and high monthly duty cycles. Some industries list high-quality color printing as a core requirement. If your firm anticipates growth, a managed print services lease can provide the flexibility to upgrade to a more robust device sooner than a purchase. Managed print assessments can determine print volumes and other data to facilitate a better equipment match.
Choosing Wisely
You're not on your own when it comes to choosing the right copier or printer. An experienced local provider partnering with industry-leading manufacturers can provide the expertise you need to find the perfect equipment for your needs. For help making the right equipment selection, contact a knowledgeable team member at CPC Office Technologies today!