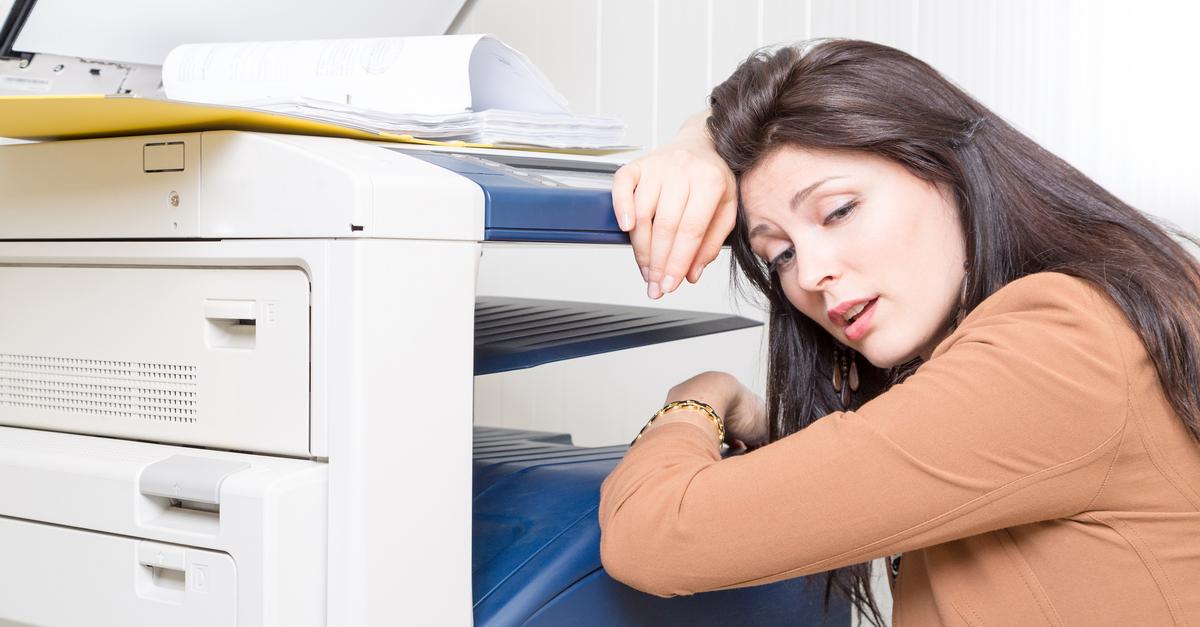 Is your office copier offline more than it's on? With today's readily-available solutions, there's no good reason for your productivity to be impacted by frequent copier downtime. Let's take a look at what you can do to keep your printer and copier in optimal condition.
Go Proactive
A break-fix approach to maintenance is problematic on several fronts, most of which have to do with productivity and costs. By choosing a proactive approach, you bypass the problems caused by traditional "wait till it breaks" solutions.
Remote equipment monitoring through a managed print automated service agreement keeps tabs on your equipment performance. By replacing parts that are nearing the end of their expected performance life, you can avoid most catastrophic breakdowns. Your equipment will perform better, and you won't be faced with a productivity standstill.
Use OEM Parts and Supplies
Refilling toner cartridges and buying aftermarket parts may save a few pennies initially, but in the long run, these solutions are rarely the best option. A managed print services provider can monitor toner usage and automate your supply fulfillment process. They'll also have access to manufacturer-approved parts that are designed to keep your equipment in the best possible operating condition.
Match Your Equipment to Your Requirements
Are you using a copier that's rated for a much lower print volume than your office requires? Maxing out or even overreaching the monthly duty cycle of your copier each month is a sure path to reducing its useful lifespan. Your managed print services provider can track your print volumes through an assessment. They'll help you select equipment with the right monthly duty cycle and workflow requirements.
Is your copier a good fit for your current needs? Contact us at CPC Office Technologies for expert assistance today.